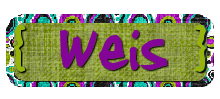 I haven't really been doing Weis Deals, but now I hope to start! Anyone else excited? I am, because if I write these out for you, then I know the good deals too! This is for the week of 4/11-4/17:
$1.99/lb 85% Lean Ground Beef or Whole Boneless Pork Loins
Holsum Milano Bread BOGO Free at $2.89
Arm & Hammer Laundry Detergent-50 oz.BOGO FREE at $4.69
Use Printable HERE
Barilla Selected Pasta 10 for $10 or $1.00 a piece
Use coupons in  03-07-10 SS
Final Price: FREE!
Rice A Roni $1.00
Use 1.00/3 in 1/3 RP
Final Price: 2.00/3
Yakisoba Noodles $1.00
Use $1.00/2 in 3/14 SS
Final Price: .50¢ each
BOGO Arm & Hammer Dryer Sheets-100 ct $2.89
Printable HERE
Don't see much else but will add if I find any more good deals!

Disclosure: This post contains affiliate link which continue to keep this site free. See my disclosure policy here