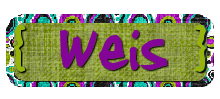 Weis Good Deals for May 2nd- May 8th!

Oscar Meyer Bacon BOGO FREE at $5.99
Use .75/1 in 3/21 SS
Final Price: $1.98 each
*did you get the Kraft First Taste Free Turkey Bacon coupon? Use it to score 2 Free Packs of Bacon!
Jolly Time Popcorn BOGO Free at $2.39
Use $1/2 from Here
Final Price: $1.39 for 2!
Hormel Pepperonis  BOGO Free at $1.99
Use $1.00/2in 5/2 SS
Final Price: .99 for 2
Sorrento String Cheese $3.00 each
Use $3/2 in 5/2 SS
Disclosure: This post contains affiliate link which continue to keep this site free. See my disclosure policy here