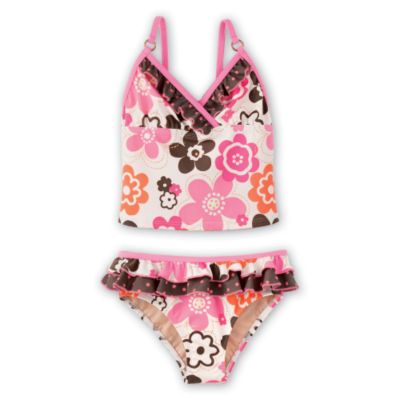 The Company Store's Sale of the day is Girls and Women's Swimsuits up to 64% off, with girls suits just $11.99 and Woman's Separates just $9.99 a piece. Use code: FREEDLVR2 for FREE Shipping!
Make Sure you shop through Ebates to get3% cash back on your order! Plus New Members get a $5.00 sign up bonus! Just search The Company Store and then click shop now!
I am wishing I had a little girl right now, this suit is so cute! Oh and P.S. I was snooping around the Clearance Section to see what I could score with the FREE Shipping Code and got this adorable Tree Skirt for just $5.99, but I got our names on it so it was $11.99,  still good for a Customized Tree Skirt!
Again, I forgot to click Ebates first, so after I had the items in my cart, I closed that window, clicked on Ebates and went back to The Company Store, and my items were still there in my cart. So you can do the same!
Disclosure: This post contains affiliate link which continue to keep this site free. See my disclosure policy here
336x280 Ad