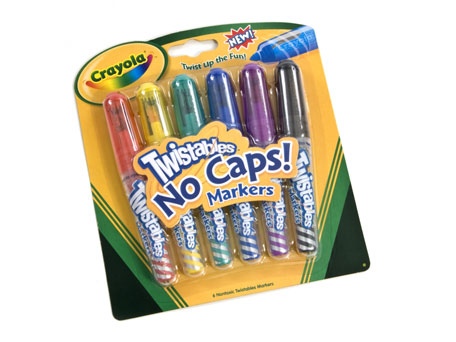 Kids Woot is Crayola Twistable No Caps Markers! For just .49¢ plus $5.00 Shipping and Handling for up to 3 packs
So buy 3 and your total will be $6.47 or $2.16 each.
I just grabbed 3 packs, Perfect for my sons, and for a nice gift basket item!
These sell on Amazon for $1.97 + $4.99 Shipping!
I have ordered from Woot before, and like the site and deals they offer!
Disclosure: This post contains affiliate link which continue to keep this site free. See my disclosure policy here