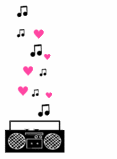 Head over here to grab over 50 Song Downloads from Heineken's Ultimate Playlist!
And to take a Special Note for One Artist on there,  here is an email I received from Alecia from Saving and Stewardship:
My amazingly talented (and very sweet) friend, Jade Lundgren, has recorded an AWESOME new song all about marriage — it is entitled "I'm Staying" and is such an encouragement! She was picked to be on the "Heineken's Ultimate Playlist" which means you can download her song for FREE, and if her song is one of the most downloaded ones, she'll win $200.
Disclosure: This post contains affiliate link which continue to keep this site free. See my disclosure policy here